Our Christmas Service
Orders placed until 12:00 a.m. will be shipped the same business day. The parcel delivery time at DHL is usually 1-2 working days.*
Our non-binding return policy allows you to return items shipped between 1 November and 31 December 2020 by 31 January 2021.

Delivery Guarantee before Christmas

All orders (for items in stock) received by Friday, 18 December 2020 until 2:00 p.m. will be delivered before Christmas.*
Just use our Gift service and wrap selected products with Scandinavian gift paper.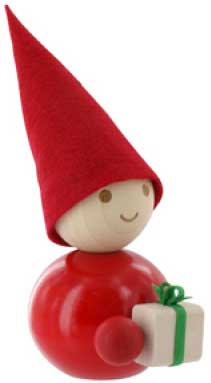 * Prerequisite is a delivery address within Germany. The delivery guarantee is only valid for items in stock (indication of availability in the shopping cart) and for all payment methods except prepayment. Please note that there may be delays due to COV-19 restrictions and winter weather conditions. Also, we assume no liability for any delays in delivery at DHL, as we have no influence on this process.