Nuance food fork

EAN 5706023052297
Article No. 0761913
Nuance food fork
Nuance was founded around the turn of the millennium as Pej Denmark. The Danish designer Marcus Vagnby sketched the first collection. The young brand had the first cooking brush made of silicone with beautifully shaped stainless steel handle in the collection. The stylish product was showered with design prizes. Also the cheese box with integrated cheese cutter did not exist before. The box can be odour-closely sealed and placed in the refrigerator. It can be used for serving without hood. The drop-shaped heavy tablecloths and the nutcracker became a bestseller.
After experiencing strong growth, the company was sold to the largest Scandinavian household appliances distributor F & H of Scandinavia headquartered in Viborg. The brand had to be renamed as Nuance Scandinavia around 2005 because of rights problems.
Another highlight was the wine finer under the direction of F & H which filters and decant the wine and can be also used as stopper. The success story was also designed by Marcus Vagnby. In the meantime, F & H has been commissioned other designers such as Bo Junker, Rene Hougaard and Mads Odgård to name only a few.
In the year 2014, Iben Schjær-Jacobsen's three flamy candlestick came out of cast iron and has become one of the most popular products of the small collection. The latest bestseller of the brand is the water jug by Magnus Vagnby. Due to the inserted and removable strainer, it is a practical companion for homemade soft drinks.
Material:stainless steel, silicone
Note: Temperature resistant up to 300 ° C/572 °F
Care: dishwasher safe
Measurements: length 28,0 cm (11,02 inch);
Year of design:2003
Launched:2003
Country: Denmark
further products by

Nuance Scandinavia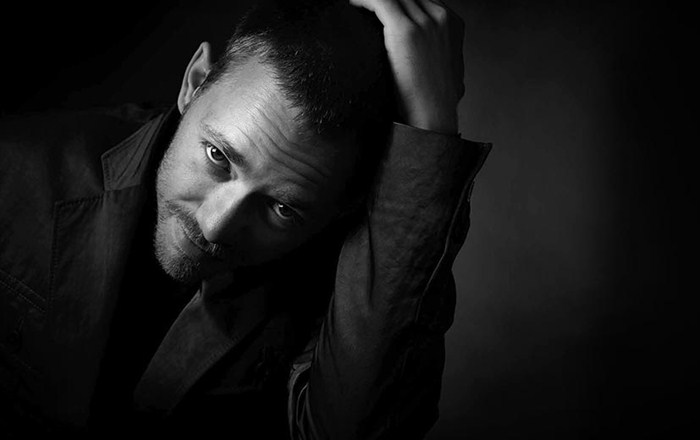 Marcus Vagnby 1981*
Already in childhood showed the creative side of the Danish designer Marcus Vagnby. If his parents had guests, he painted a large sheet of paper with his fantasy worlds, the sheets were held tablecloth as a base by the parents used.
Marcus grew up in a family that had been active for three generations in product and graphic design. His grandfather Viggo Vagnby is one of the most famous poster designer in Denmark, he designed the series Wonderful Copenhagen. Also Marcus's parents were graphic designers. So he was already with childhood contact with the profession and the scene in Denmark.
At 18, he studied design at the Danish Design School and and the Royal Danish Academy of Fine Arts School architecture. 2001 commissioned him the young company Pej Denmark - today Nuance Scandinavia - to design a kitchen series and some gift items. His design draws from soft and flowing forms. By shaping the kitchen tools are very comfortable and stable in your hand. The grill brush won on the country fair shape immediately the Design Award.
more products from the designer