Hoptimist Bumble Baby

EAN 5710350200412
Article No. 71003985
Hoptimist Bumble Baby
Design:Hans Gustav Ehrenreich
In 1968, Danish cabinetmaker Hans Gustav Ehrenreich (1917-1984) started the production of Hoptimists. Ehrenreich began with the famous Birdies, but by 1969 Kvak and the classic Bimble and Bumble figurines were born. The cute figures and the happiness-inducing design quickly spread throughout Denmark and far beyond. At home in Denmark and abroad, Ehrenreich received many honours, and today Hoptimists are part of the extensive Danish Design family - from Kay Bojensen's monkey to the PH lamp. In 2009, the famous figures were relaunched by the company Hoptimist. It was the belief in the infectious joy of the Hoptimists that prompted the company to dust off the classic figures and show them to the world again. Hoptimist has further developed the famous figures in new materials and given them new expressions, but the design and spirit of Ehrenreich have been maintained. So the joy lives on in these sweet figures - see for yourself, Feel the joy!Especially Bimble & Bumble are offered as big collection in two sizes - the classics are in plastic, wood, oak, chrome and copper and as a lot of special figurines like the Clowns with the hospital campaign Red Nose, the Billionaire as money box, Vikings .... Bimble and Bumble also offered as Chick and Chuck or Bunny for Eastern ad special Christmas figurines.The other two classics are Birdie and Kvak - the frog.
Material:plastic, metal (spring)
Special feature: the production takes place in small workshops in Denmark, by hand
Note: Feet covered with felt
Measurements: height 7,0 cm (2,76 inch); Ø 5,0 cm (1,97 inch);
Weight: 49 Gramm (0,11 Pound)
Year of design:1969
Launched:2009
Country: Denmark
further products by

Hoptimist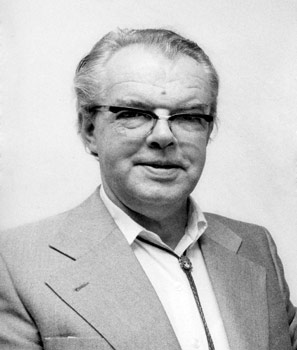 Hans Gustav Ehrenreich 1917-1984
The cheerful, sweet Hoptimists were originally designed by Danish cabinetmaker Hans Gustav Ehrenreich (1917-1984) in 1968. In keeping with the spirit of the day, his figures were characterised by their bright colours and rounded shapes. Ehrenreich participated at several international exhibitions, receiving many honours for his craftsmanship both at home in Denmark and abroad.
The Hoptimists were originally produced from 1968–1974. In 2009, designer Lotte Steffensen and the Hoptimist company relaunched the world-famous Hoptimists. For Lotte, it was important for the Hoptimists to be as authentic and in the spirit of Ehrenreich as possible.
more products from the designer