Holmegaard Gaia hothouse

EAN 5706422100872
Article No. 71017386
Holmegaard Gaia hothouse
The American lecturer of art glass Aric Snee designed the greenhouse made from glass series Gaia for the renowned Danish glass brand Holmegaard in 2015. Holmegaard presented the small series for the first time at the fair Ambiente in Frankfurt in February 2016. The background for the design of these elegant mini greenhouses is the trend toward small apartments and in particular fresh food (herbs) is increasing to us. The Gaia greenhouses are compact and ideal for the storage and easy maintenance of kitchen herbs. Of course you can use them also for smaller flower plants. In matted area located a closable opening to water is to fill. There is a opening around the matted area to fill with water. The nylon wick between plant area and water reservoir supplies the plant with sufficient water. After filling the water tank supply lasts up to 14 days.
Material:glass
Care: handwash
Measurements: height 15,2 cm (5,98 inch); Ø 11,6 cm (4,33 inch);
Weight: 400 Gramm (0,88 Pound)
Year of design:2015
Launched:2016
Country: Denmark
further products by

Holmegaard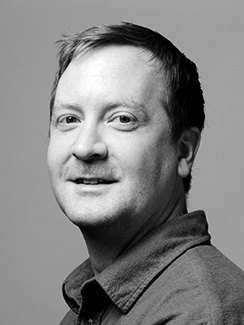 Aric Snee
Aric Snee ist ein amerikanischer Glaskünstler, der auch als Dozent an der Ball University (Muncie, Indiana) im Fachbereich Kunst tätig ist. In seinem Studio widmet er sich ganz seiner Leidenschaft, ungewöhnliche Dinge aus Glas herzustellen. So entwarf und entwickelte außergewöhnliche Gegenstände aus Glas wie einem Selfie Arm, der wirklich wie ein Arm mit Hand aussieht. Weiterhin entwickelte er für die renommierte dänische Glasmarke das Soundsystem Urania für das Apple iphone (wird aus Qualitätsgründen von uns nicht angeboten). 2015 entwarf er das Minigewächshaus Gaia was Holmegaard seit 2016 anbietet.
more products from the designer