Hackman Savonia tea spoon 6 pcs

EAN 6428501150316
Article No. 71015005
Hackman Savonia tea spoon 6 pcs
The inhabitant of Bremen emigrant Johan Friedrich Hackmann founded in 1790 a commercial firm in the former Vyborg. At that time Vyborg was the second largest town of Finland. Since 1940 the town belongs like large parts of Karelia to Russia. From a commercial enterprise for wood the enterprise developed itself to an industrial company. First/Initially the founder bought at the beginning of 19th century a saw mill and brickyard in Sorsakoski in the todays southern east Finland. Then his son Johan Friedrich Hackman began in 1876 the cutlery production in Vyborg. The second N of Hackmann had already been removed from the name by his father due to much confusion for the Finns. The cutlery factory was too small and then it moved to Sorsakoski for the expansion.
The company attained the first breakthrough when it moved the manufacturing to cheap manufacturing through the mono block in 1902. Then the big next step occurred in the 1920s when the material substituted high grade-steel for the present basic material.
Around 1950 Hackman started to produce coffeepots, pots culinary accessories. In the 1960s, Hackman made by well-known designers like some cutlery series design by Kaj Franck, Bertel Gardberg and Adolf Babel. In particular, the series Savonia made the brand the leading cutlery supplier of Scandinavia. Other cutlery classics are the series Lion, Inari and Carelia.
Material:stainless steel
Note: the most popular cutlery of Finland
Care: dishwasher safe
Measurements: length 16,6 cm (6,54 inch);
Year of design:1967
Country: Finland
further products by

Hackman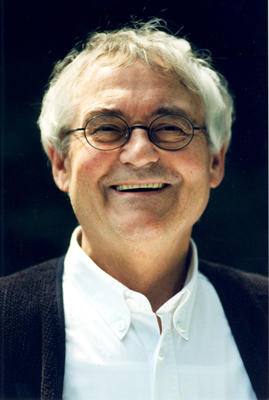 Adolf Babel 1934*
Adolf Babel is a German industrial designer and studied in Berlin and Stuttgart. After his graduation he was employed from Hackman in cutlery in Sorsakoski. He designed the most popular cutlery in Finland Savonia. It is still in production and the most sold cutlery Finland until today. Later he was specialized for design for bath equipment. He was on of most successfull designers in this field. The German bath equipment brand Hoesch has a lot of Adolf Babel designs still in collection. He is active actual and has his own office in South Germany.
more products from the designer