Georg Jensen Christmas 2016 Ornament wreath

EAN 5705145233751
Article No. 71017707
Georg Jensen Christmas 2016 Ornament wreath
The Danish luxury brand Georg Jensen as the last famous brand of Denmark introduced a collective collection for Christmas. At the beginning it got the popularity through Christmas mobile with red- colored year ribbon and gold-plated brass. The intricate heart and bell was the first mobile cover in 1984. After some years the success were followed by the tree candleholders and the tree ornaments with gold chain. Since then, every year Georg Jensen is bringing two new motives in their collection for the market. Later the tree decorations with red ribbon were pursued. To more at the starting of 2000s the tree ball and annual bell were added in the collection. Since 2012, the beautiful collection has been supplemented with the collective heart.
The Danish traditional company was always committed to have new designers for the annual collection over and over again. So the premise already had the famous Christmas designer Jette Frölich, the Danish fashion designer Marlene Birger and in 2014, the paper artist Karen Bit Vejle who were committed for this festive collection.
In 2016 the successful Canary designer Helena Rohner has been commissioned for the collection. Rohner first worked for the famous Danish luxury brand in 2007 and designed the magical tea service Helena. The Spanish designer has chosen Advent and the magnolia as the theme for the exclusive collective collection. The main motive is a door wreath of magnolia trees with red berries. In Denmark, these beautifully decorated wreaths hang on the front doors during Advent. The Magnolia wreath is embossed in the ornament, engraved in heart and ball of the year and as a decorative element at the Christmas tree decorations and the tree candle holders. Also available is a door wreath in gold and silver to decorate your front door also with a lovely and magnificent welcome.
Material:brass (24 carat gold plated)
Contents: includes a red ribbon with year and a light green ribbon with Georg Jensen inprint
Measurements: height 8,9 cm (3,50 inch); width 8,8 cm (3,46 inch);
Weight: 36 Gramm (0,08 Pound)
Year of design:2015
Launched:2016
Country: Denmark
further products by

Georg Jensen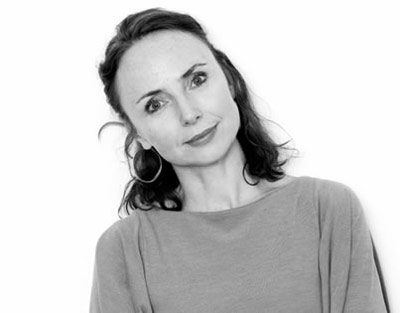 Helena Rohner 1968*
Designerin Helena Rohner wuchs auf den Kanarischen Inseln auf und schloss 1968 ihre Ausbildung in Las Palmas de Gran Canaria ab. Heute ist sie eine der bekanntesten Schmuckdesignerinnen Spaniens.Nach den prägenden Jahren in Spanien ging sie zunächst nach Florenz, wo ihre Designkarriere begann. Auf Anregung von Jacqueline Rabun, einer weiteren Schmuckdesignerin bei Georg Jensen, zog sie 1987 nach London. Rohner kehrte später zu ihren iberischen Wurzeln zurück und lebt heute in der Hauptstadt Madrid.Auch wenn sie als Schmuckdesignerin bekannt ist, reicht Rohners kreatives Talent auch in die Bereiche Mode, Wohneinrichtung und Leuchten. Das Teeservice HELENA war ihre erste Zusammenarbeit mit Georg Jensen.Silber ist das typische Element für den Schmuck von Helena Rohner. Sie kombiniert Silber mit schönem Holz, Halbedelsteinen, Porzellan, Muranoglas und textilem Besatz. Charakteristisch für ihre Arbeiten sind die organische Nutzung von Material und Komposition.Rohner gilt als treibende Kraft unter ihren Kollegen. Ihre Objekte vermitteln eine Botschaft, sind stark und vor allem wunderschön. Herzstück all ihrer Kreationen ist der Innovationsgeist von Georg Jensen.
more products from the designer