Gense Dorotea box 16 pcs

EAN 7319011073228
Article No. 71015264
Gense Dorotea box 16 pcs
Monica Förster had the cutlery Dorotea as a tribute to the hotel restaurant Dorotea in the northern Swedish town Dorotea. Her father was a chef; therefore, she had the early contact with professional preparation and serving foods. She placed special value to the design so the cutlery lies well in hand also it feels pleasant in the mouth and is to be used furthermore of course well. To proceed, Monica paid attention to a simple and harmonious creation, so that the cutlery from the Swedish cutlery manufacturer Gense has received elegant and modern lines.
Material:stainless steel
Inhalt und Maße: je 4 x Tafelgabel Länge 20,4 cm, Tafellöffel Länge 19,8 cm, Tafelmesser Länge 21,9 cm, Teelöffel Länge 15 cm
Hinweis: Monoblockmesser mit Wellenschliff
Care: dishwasher safe
Year of design:2011
Launched:2011
Country: Sweden
further products by

Gense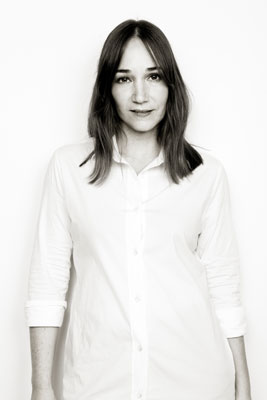 Monica Förster (1965*)
Monica Förster wurde 1965 in der Kleinstadt Dorotea in Nordschweden geboren. Ihr war Vater Küchenchef im Restaurant im Hotel Dorotea. Daher hatte sie früh Kontakt mit Tischkultur und entsprechendem Produktdesign. 1995 besuchte sie die renommierte Designschule Beckmann und begann 1997 das Studium an der Konstfack (Hochschule für Kunst und Design) in Stockholm. Nach ihrem Abschluss eröffnete sie ihr eigenes Büro in Schwedens Hauptstadt. Monica zählt inzwischen zu den erfolgreichsten schwedischen Designern und vielfach ausgezeichnet. Zu den internationalen Preisen zählen Design Plus (Deutschland), Best product (Time Magazine; USA), Best domestic design (Wallpaper, Großbritannien). Ihr Design ist außergewöhnlich, basiert auf Inspirationsquellen wie dem schwedischen Design (Bruno Mathsson oder Marianne Westman), auf der schwedischen Volkskunst und natürlich ihrer Heimat nahe dem Polarkreis. Monica wandelt mit ihrem Design zwischen dem leicht spröde wirkenden klassischen Design und der Moderne. Förster arbeitete mittlerweile für renommierte Firmen wie Swedese, Richard Lampert und Volvo. 2014 entwarf sie das Geschirr In blue und In white für die schwedische Marke Porzellanmarke Rörstrand. Viel Beachtung fand ihr Besteckentwurf Dorotea (der Name ist eine Hommage an das Restaurant im Hotel Dorotea in ihrer Heimatstadt) für den schwedischen Besteckhersteller Gense.
more products from the designer