Floryd jar 0.75 l

EAN 7312331908057
Article No. 71022271
Floryd jar 0.75 l
Die Firma Floryd wurde 2012 von der schwedischen Grafik- und Textildesignerin My Floryd Welin in Nacka bei Stockholm gegründet. Die Inspirationsquelle für das Design der jungen Marke sucht Floryd in der schwedischen Natur und Traditionen. Ihr Gestaltungsstil ist geprägt von den 1950er und 60er Jahren. Hauptsächlich bietet die junge Firma Geschirr mit Blumen und Obstmotiven wie Preiselbeeren und Blaubeeren. Insbesondere die beiden Beeren sind typisch für Schweden, man denke nur an das süße Kinderbuch Hans im Blaubeerwald von der schwedischen Kinderbuchautorin Elsa Beskow. an. Aber im Sortiment befinden sich auch Tabletts, Fertigtextilien und einiges mehr. Alle Produkte werden in Schweden oder Europa hergestellt.
Material:porcelain (hard-paste porcelain), wood
Care: dishwasher safe
Measurements: height 12,8 cm (5,04 inch); Ø 11,5 cm (4,33 inch);
Volume:0,75 liter
Country: Sweden
further products by

Floryd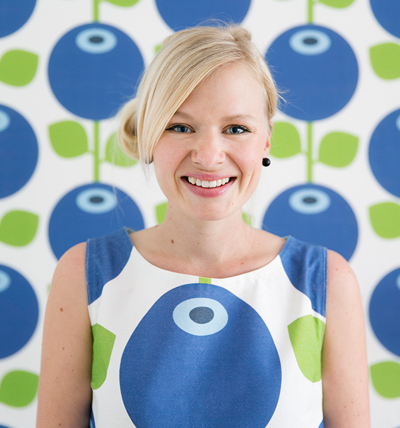 My Floryd Welin
My Floryd Welin is a young Swedish graphics and textile designer. Welin graduated as a packaging designer at the Nackadememim Academy of Sciences in Stockholm. She then completed a one-year teaching program as a textile designer at Nyckelviksskolan in Lidingö.
As a freelance designer, she has now worked with many international companies.
In 2012, she started her own collection with the brand name Floryd - a Swedish story. For the designs of her collection, she concentrates on the natural beauty of her home country. Her favorite are the popular berries of Sweden. On the dishes of the brand Floryd you can find for example lingonberries, blueberries and cloudberries. Her style is characterized by pithy patterns on subdued background colors.
more products from the designer