Eva Solo silicone pot holder w. hook 2 pcs
EAN 5706631004725
Article No. 1022558
Eva Solo silicone pot holder w. hook 2 pcs
Design:Henrik Holbæk & Claus Jensen
Insulating and flexible silicone that protects your hands from heat.
Material:silcone, aluminum
Care: dishwasher safe
Measurements: width 16,0 cm (6,30 inch); length 16,0 cm (6,30 inch);
Country: Denmark
further products by

Eva Solo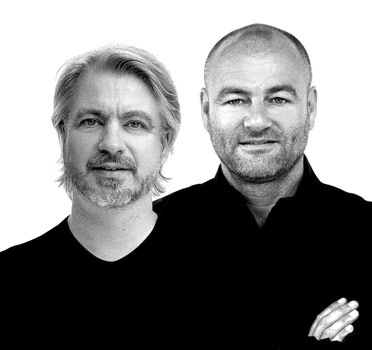 Henrik Holbæk & Claus Jensen
Henrik Holbæk absolvierte sein Studium an der Königlichen Akademie in Kopenhagen Fachrichtung Industriedesign, Claus Jensen war Student der Dänischen Designschule ebenfalls in Kopenhagen. Henrik und Claus gründeten 1989 ihr Designunternehmen Tools im Norden von Kopenhagen. Die beiden Designer haben inzwischen 200 Designpreise erhalten und zählen damit zu den erfolgreichsten Studios in Dänemark. Henrik und Claus entwerfen einen großen Teil der Eva Solo Kollektion.
more products from the designer