Eva Solo BBQ fork
EAN 5706631056120
Article No. 71008731
Eva Solo BBQ fork
Design:Henrik Holbæk & Claus Jensen
Do you have a penchant for good design, even when it comes to grill utensils? The new grill fork from Eva Solo does more than help you manage the food on the grill - it also looks good. Thanks to the fork's prongs, it is easy to spear and move the food around, while its heat-resistant silicone handle prevents the fork from slipping in your hands or burning your fingers. To complement its high level of functionality, the fork's modern, light design adds to an aes-thetically tasteful barbecue experience. The grill fork, which is made of stainless steel with a silicone handle, is part of Eva Solo's new range of grill utensils, which also includes a pair of grill tongs and a grill spatula. The grill utensils go beautifully with the rest of the Eva Solo grill range and make the perfect present for design-conscious barbecue enthusiasts.
Material:stainless steel, silicone
Care: dishwasher safe
Measurements: length 41,0 cm (16,14 inch);
Country: Denmark
further products by

Eva Solo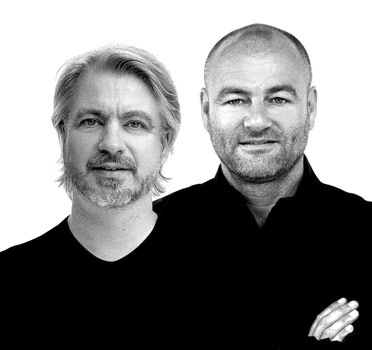 Henrik Holbæk & Claus Jensen
Henrik Holbæk absolvierte sein Studium an der Königlichen Akademie in Kopenhagen Fachrichtung Industriedesign, Claus Jensen war Student der Dänischen Designschule ebenfalls in Kopenhagen. Henrik und Claus gründeten 1989 ihr Designunternehmen Tools im Norden von Kopenhagen. Die beiden Designer haben inzwischen 200 Designpreise erhalten und zählen damit zu den erfolgreichsten Studios in Dänemark. Henrik und Claus entwerfen einen großen Teil der Eva Solo Kollektion.
more products from the designer